Whether it's capturing the excitement of a new game launch, crowning the last-man standing in a 64-player battle royale, or the head to head energy of a fighting game championship, it requires a special combination of preparation, execution and great timing.
Our ability to capture key moments, while maintaining a flexible, seamless format provides world-class coverage. At Estars Studios we pride ourselves on being at the forefront of creative execution, audience engagement and end-to-end production value.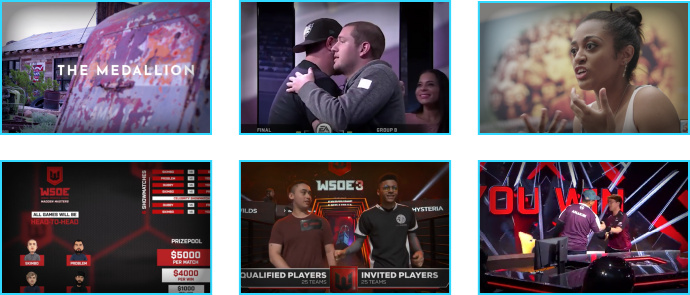 STUDIOBROCHURE
Provide us with your name and email and we will send you a link to download our studio brochure, containing more information about our features and capabilities.